Zada completes its move to a brand new building in North West London at
Unit 3
Hawthorn Business Centre
165 Granville Road
London
NW2 2AZ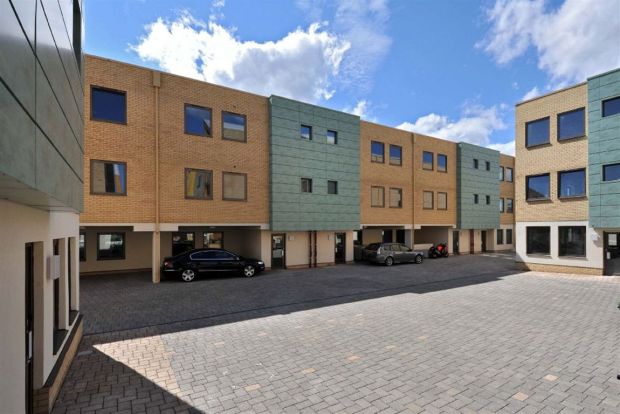 After 3 years of rapid growth, we have had to move from our first floor offices in NW6 to a brand new ground floor office and storage facility in NW2. It is more accessible for our staff and clients, being just minutes from the M1 and North Circular Road. It is also close to Public Transport with Golders Green Northern Line Station and Finchley Road Overground being in close proximity, as well as easy access to a number of Bus routes.
With ample internal space providing us with both office and a stock room, we are now better placed to serve our valued customer base and with plenty of room for expansion we are delighted with our new home.
Our Technology
Testimonials

The Royal Borough of Windsor & Maidenhead is undertaking an upgrade program for its highly successful CCTV Control Room. As part of these works, ZADA were commissioned to carry out a detailed survey of equipment and to make recommendations for upgrade and improvement works. In addition to this remit they have also been providing us with technical expertise and specialist industry knowledge as well as making specific recommendations for improving the service further. The ZADA team have proven themselves to be extremely knowledgeable, professional, technically proficient, and helpful in all aspects of the project. It has been a pleasure to work with them I have no hesitation in recommending them as a contractor for this type of work.

Eric Livingstone RBWM

 

Having now worked with Zada for a full year I am delighted to report back that we are happy to extend our contract for a further year. The care and service that Port Solent has received has been second to none and I will be recommending you to my colleagues throughout the industry. My first impression, having used a competitive tender process to find a new supplier was the transparency of costs. Zada managed to help me to make the most of my existing system and have added value with some simple and cost effective upgrades and tweakes. The technical expertise of the Zada team is second to none and a system which has never before realized it's full potential, is now a great and valued system.· The customer care that I have received has been outstanding throughout and I am confident that there is nothing that Zada would not be able to tackle.

Samantha Golden Port Solent

Latest News

25/01/2013

Zada Direct is...



26/05/2011

  PSK Ltd is a partner company of Zada Technology Ltd, Pro Security Ghana Ltd (PSG...



26/05/2011

Our Partner in Ghana is Pro Security Ghana Limited (PSGL). Established for over 15 years PSGL has...



15/04/2011

Zada has gained a lot of experience installing cctv into different market sectors. One of the tou...



15/04/2011

There was an important game on at the Nyayo stadium last week when we were working in Nairobi. So...